The Social LC Alliance is lead by a Steering Committee, presented below. If you would like to join the network, please send a mail to contact@social-lca.org. If you have other questions or suggestions, please contac us according to the following:
Communications – Elisabeth Ekener
Technical – Sabrina Neugebauer, Sara Russo Garrido (on maternity leave autumn 2019/spring 2020)
Life Cycle Initiative coordination – Catherine Benoît Norris, Marzia Traverso, Matthias Finkbeiner
Advisory Committee coordination – Sonia Valdivia, Catherine Benoît Norris
SOLCA – Annekatrin Lehmann, Matthias Finkbeiner
Sara Ruso Garrido
Research Coordinator, Social analysis
CIRAIG, UQÀM
Sara Russo Garrido is a professional in the field of social life cycle assessment, corporate social responsibility, and labour rights and working conditions. She has a background in Political Science and Sociology (B.A.) from Laval University and two master's degrees, one in International Development (M.Phil.) and another in Environmental Policy (M.Sc.) from Oxford University, where she studied on a Rhodes Scholarship. In June 2013, Sara Russo Garrido joined the CIRAIG and the International Chair in Life Cycle Analysis, where she is the Coordinator of research and planning for social analysis. She has authored, led, and managed social life cycle assessment (SLCA) studies and analyses related to the inclusion of social aspects in sustainability strategies and corporate social responsibility (CSR), both for the private and public sector. She is a published author in SLCA, is a regular reviewer for the International Journal of Life Cycle Assessment and is Chair of the Working group on impact assessment methods in the SLC Alliance initiative to review the UNEP-SETAC Guidelines for SLCA.
Prior to joining the CIRAIG, she worked in the field of CSR and workers' working conditions, first in Canada as a policy analyst at the federal government and then as a senior researcher and advisor in trade unions in the United States. At Service Employees International Union (New York City, USA), she coordinated partnerships with trade unions in Latin America, the Maghreb and Europe in the context of major international campaigns on working conditions in the service sector. From 2007 and 2009, she was employed at Unite Here as an International Research Analyst. She worked on the development and implementation of research projects in Asia on labor rights and working conditions in the textile and hotel sector.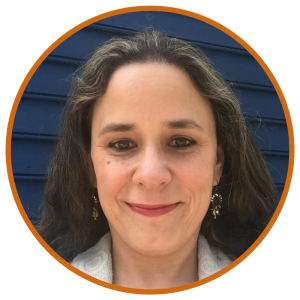 Catherine Benoît Norris
Adjunct Lecturer
Harvard Extension School
catherine.benoit@earthster.org
Catherine is a co-founder and steering committee member of the SLC Alliance. She coordinated the process and is a co-editor of the 2009 Social LCA Guidelines and is the editor of the S-LCA methodological sheets. She is also a co-founder of NewEarth B where she co-created the first database for Social LCA, the Social Hotspots Database, and where she directs its development. She directed, coordinated research and stakeholder consultation for several highly-praised sustainability centers (CIRAIG, The Sustainability Consortium) and has years of deep engagement and expertise in international sustainability initiatives involving external stakeholders, conducting peer reviews and engaging with different viewpoints (GSCP, SPLC, GISR, S&L Convergence project, UN Environment, Social LC Alliance). Catherine also has an extensive background in ethical compliance and human rights due diligence. She teaches about social responsibility in product supply chains at Harvard Extension school. She has a PhD in Business administration from University of Quebec At Montreal.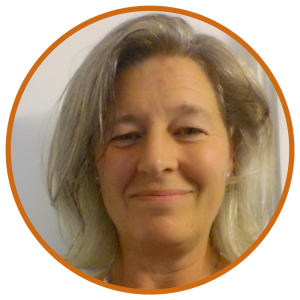 Elisabeth Ekener
Researcher
Royal Institute of Technology – KTH
Elisabeth is a researcher at the Dept. of Sustainable Development, Environmental Science and Engineering at KTH Royal Institute of Technology in Stockholm, Sweden. She has a PhD in Planning and Decision Analysis, and her doctoral thesis "Tracking down Social Impacts of Products with Social Life Cycle Assessment" was specifically addressing Social Life Cycle Assessment (S-LCA). Her research area is in social sustainability broadly, with a specialization in S-LCA. She has published several scientific papers on S-LCA methodology and its application in different case studies.
She is also involved in projects addressing sustainability assessment, with focus on social issues. Examples are the on-going EU-project REFLEX (Analysis of the European energy system under the aspects of flexibility and technological progress), where the task is to assess the energy scenarios developed from a social sustainability perspective. In the likewise on-going project Urban Circle (Urban Waste into Circular Economy Benefits), conducted in cooperation with Stockholm Environment Institute (SEI), the work aims at assessing redesigned circular systems for urban waste treatment from a sustainability perspective in three different countries (Kenya, Colombia and Sweden).
She has a background in the business community as an Environmental and Sustainability consultant for fifteen yeas. During this time, she took part in the development process of the ISO 26000 Social Responsibility guidance standard, representing Sweden at an international level in the years 2006-2010.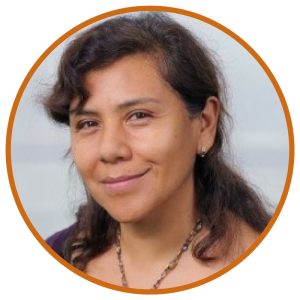 Sonia Valdivia
Programme Manager
World Resorces Forum
Sonia Valdivia is a Programme Manager at the World Resources Forum since August 2014 in the areas of 'sustainable recycling industries' and 'life cycle management'. She is also Steering Committee member of the UN Life Cycle Initiative and Multi-Stakeholder Advisory Committee Member of the Consumer Information Program of the 10YFP on SCP since 2017. Previously, she was the Programme Officer at the UNEP Division of Technology, Industry and Economics, and has been coordinating the Secretariat of the UNEP/SETAC Life Cycle Initiative. She holds an Honorary Professorship from the Leuphana University of Luneburg.
She has a PhD in environmental waste management and policies from the Technical University of Karlsruhe and has worked for organizations such as UNITAR (United Nations Institute for Training and Research), NACEC (North American Center for Environmental Cooperation), INE (Mexican Institute of Ecology) and as a GIZ coordinator of the Pan-American Network for Environmental Waste Management. She is a co-author of the publications 'From Worst to Good Practices in Metal Recycling (2018)', on 'Marine Litter Declaration for Marine Litter and LCA (2017)', and UNEP/SETAC 'Global LCA Assessment and Network Expansion (2016)', 'Towards a Life Cycle Sustainability Assessment (2012)', 'Guidelines for Social Life Cycle Assessment (2009)', and 'Life Cycle Management – How business uses it to decrease footprint, create opportunities and make value chains more sustainable (2010)'.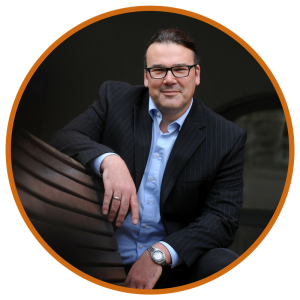 Matthias Finkbeiner
Chair of Sustainable Engineering
Technical University Berlin
matthias.finkbeiner@tu-berlin.de
Prof. Dr. Matthias Finkbeiner is Chair of Sustainable Engineering and Managing Director of the Department of Environmental Technology at Technical University Berlin. He was Chairman of the ISO-Committee TC207/SC5 for Life Cycle Assessment for nine years and member of the International Life Cycle Board (ILCB) of the UNEP´s Life Cycle Initiative. He was appointed for the governing body of the ecolabel Blue Angel. Earlier in his career, he was Manager at the Design-for-Environment Department for Mercedes-Benz Cars at Daimler AG. He has a multidisciplinary background in environmental science and sustainability management.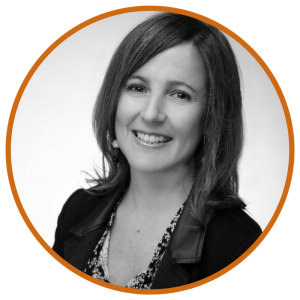 Marzia Traverso
Head of the Institute of Sustainability in Civil Engineering
RWTH Aachen University
marzia.traverso@inab.rwth-aachen.de
Since June 2017 Marzia Traverso is Professor and Head of the Institute of Sustainability in Civil Engineering. Before she worked as a Scientific Officer at the Joint Research Centre of the European Commission in Seville, responsible for the development of criteria for Green Public Procurement on Street Lighting, of Transport and for the Building Sector. She was also part of the BMW Group as a project manager at the Research & Innovation Centre. There she was responsible for the sustainability performance and LCA of several cars, such as BMW i3 and BMW i8. During her post-docs she worked at the Chair of Sustainable Engineering at TU Berlin and focused on Life Cycle Sustainability Assessment and Social Life Cycle Assessment.
She is a member of the Steering Committee of the Social LC Alliance and subject-editor for SLCA of the International Journal of Life Cycle Assessment. She is author and reviewer of several international peer-reviewed journals such as International Journal of LCA. She is also a member of the Italian Network of LCA and the founder of the non-profit organization Information for Sustainable Development (iSuD).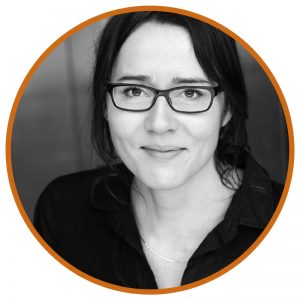 Annekatrin Lehmann
SUSTAINABILITY ASSESSMENT LEAD
Technical University of Berlin
annekatrin.lehmann@tu-berlin.de
Dr. Annekatrin Lehmann is leading the team sustainability assessment at the Chair of Sustainable Engineering at Technical University of Berlin. Her research focuses on Life Cycle Sustainability Assessment (LCSA) and Social Life Cycle Assessment – from both a product and organizational perspective. Moreover, she analyzes and develops policy options to integrate the life cycle perspective and life cycle assessment (LCA) in environmental policy. She has a multidisciplinary background on Environmental Engineering and sustainability assessment.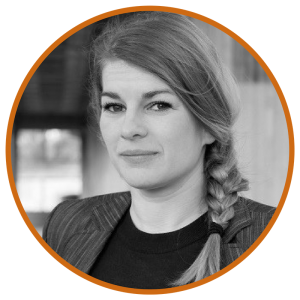 SABRINA NEUGEBAUER
senior researcher
RWTH Aachen University
sabrina.neugebauer@inab.rwth-aachen.de
Since November 2017 Sabrina Neugebauer works as a senior researcher at the Institute of Sustainability in Civil Engineering. She has a Ph.D. in the field of Environmental Engineering from Technische Universität Berlin. Within her dissertation she suggested methodological advancements for the Life Cycle Sustainability Assessment methodology with a special focus on Social Life Cycle Assessment. During her studies in Industrial Engineering at the Technical University of Clausthal she already experienced the Life Cycle Assessment method in 2009 within her Diploma thesis at Dr. Ing. h.c. F. Porsche AG.
She is and was involved in various projects together with Joint Research Centre of the European Commission, the German Automotive Industry as well as the German Steel Industry (e.g. for developing an approach for the Multi-Recycling of Steel). She was further involved as a leading researcher in the CRC1026 – Sustainable Manufacturing in the Project Microeconomic Sustainability Assessment where she suggested and applied social aspects of new technologies and processes. She is author, reviewer and guest editor of international peer-reviewed journals, such as the Journal of Cleaner Production or Resources.