INVITATION – 07/12/2021 – Implementing the New UNEP 2020 S-LCA Guidelines
We are happy to invite you to the event "Implementing the New 2020 UNEP S-LCA Guidelines", which will be held on December 7th 2021 at the Residence Palace in Brussels as well as online. The event is organized by SLC Alliance and the UNEP Life Cycle Initiative.  It is hosted by Mrs. Zakia Khattabi, the Belgian Minister of Climate, Environment, Sustainable Development and Green Deal and co-organized with the UNEP Life Cycle Initiative, and the Quebec Government Office in Brussels. The event will launch the new S-LCA Methodological Sheets, the Pilot Report and the translated Guidelines (in French, Dutch and Italian) and will showcase a panel discussion on global initiatives pushing forward for the assessment of social impacts in supply chains.
Meeting details:
Tue, 7 December 2021, 13:00 – 19:00 CET
Residence Palace, 155 Rue de la Loi, 1040 Bruxelles, Belgium
To register on the event please press here:  
The S-LCA Guidelines will be presented in four different languages: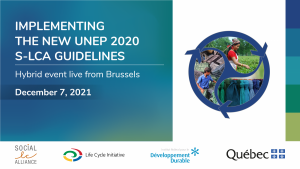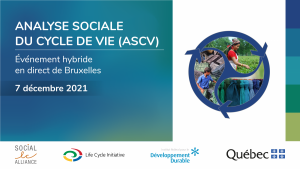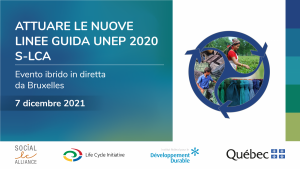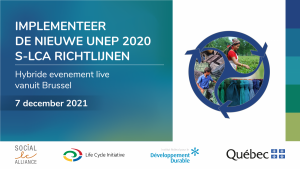 The latest SLC Alliance Face-to-face Wo
rkshop for the Revision of the S-LCA Guidelines happened on April 24-26th 2019, in Paris, France. Please find the Agenda for the meeting below as well as the results in the feed-back meeting presentation. There are currently no more face-to-face meeting scheduled. To be updated on future developments, please send an email to contact@social-lca.org and we will add you to our mailing list.
Agenda Paris April -Expert meeting S-LCAGuidelines 
There has been one previous SLC Alliance Face-to-face Workshop, on September
 12-14th 2018, in Pescara, Italy. It gathered 44 participants from 17 countries. To have more information on the workshop, please consult the meeting documentation below: